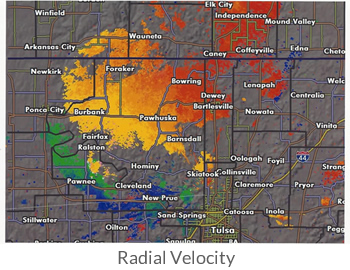 When communities are threatened by severe weather or hazardous conditions viewers are first concerned about their safety and will tune to the station with local weather information they trust. The Orion delivers the most trusted critical live weather data available in the market space. Viewers will depend on it and tune to your station first. Live radar owner-operators can control product generation and tailor it to local conditions for up-to-the-minute information viewers are looking for.
NEXRAD leaves 95% of the lower atmosphere unsurveilled due to the curvature of the earth and the location of the radars themselves. The composite matrix (multiple NEXRAD sites) is not local and the returns are delayed 6-12 minutes. Some large metropolitan areas are not covered at all or have poor coverage at lower altitudes. Close to the ground events such as tornadoes, wind shear, freezing rain, and other dangerous conditions may be missed entirely.
NEXRAD is not 100% reliable. The NEXRAD infrastructure is aging. Commissioned in 1988, they are increasingly down for repair.
The importance of a high-quality weather radar cannot be over-emphasized. At Weather Detection Systems, 100% of our focus is on designing and manufacturing the highest quality Doppler weather radar available.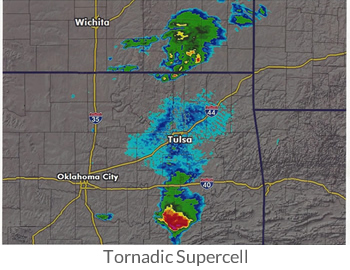 The Orion Delivers
Weather data viewers will trust
Proven return on investment
A radar of this quality will noticeably out-perform the competition
The Orion includes a variety of power ranges and aperture sizes (up to 25-feet), and is available in S- or C-band, single or dual-polarization.
Weather Detection Systems, Inc.  |  Evergreen, CO  |  303-679-3167 T  |  720-837-9468 M